NSW Police Legacy Geoffrey Richardson Appeal
On Saturday 5 March 2016, Sergeant Geoffrey Richardson, 43 years old from the Port Stephens Local Area Command was killed when his police car crashed into a tree in Allandale, Hunter Valley at about 11:50pm. Sergeant Richardson had been driving to assist colleagues who were engaged in a pursuit.
Sergeant Richardson had been a dedicated Officer within the NSW Police Force for 18 years and leaves behind his wife, Senior Constable Margaret King, also a Police Officer and their two young children.
Sergeant Richardson graduated from the Police Academy in 1998. He served in the Campbelltown Local Area Command until 2005 when he was transferred to Cobar and promoted to the rank of Senior Constable.
In April 2010 he was transferred to the Central Hunter Local Area Command before moving to Lake Macquarie upon his promotion to the rank of Sergeant in December 2010. He served Lake Macquarie until July of 2015 at which time he was transferred to Port Stephens Local Area Command.
His dedication and bravery was recognised with numerous awards including a Regional Commander's Commendation for Bravery in 2012.
In light of this tragedy, NSW Police Legacy, the principal organisation that cares for the Police Family has established this Appeal. Please show your support and donate to this young family to help them through this difficult time. All proceeds from this appeal will go directly to Margaret and her two children. When you make a donation, you can leave a message of support for the family.
NSW Police Legacy is the Police Force Charity. Our purpose is to enhance the lives of Police Legatees by providing professional and compassionate support to all of our Police Families who have suffered a loss through the provision of meaningful benefits, services and advocacy.
We offer both financial assistance and social support initiatives applied long term to ensure that our Police Legatees continue to feel a sense of belonging to the Police Family.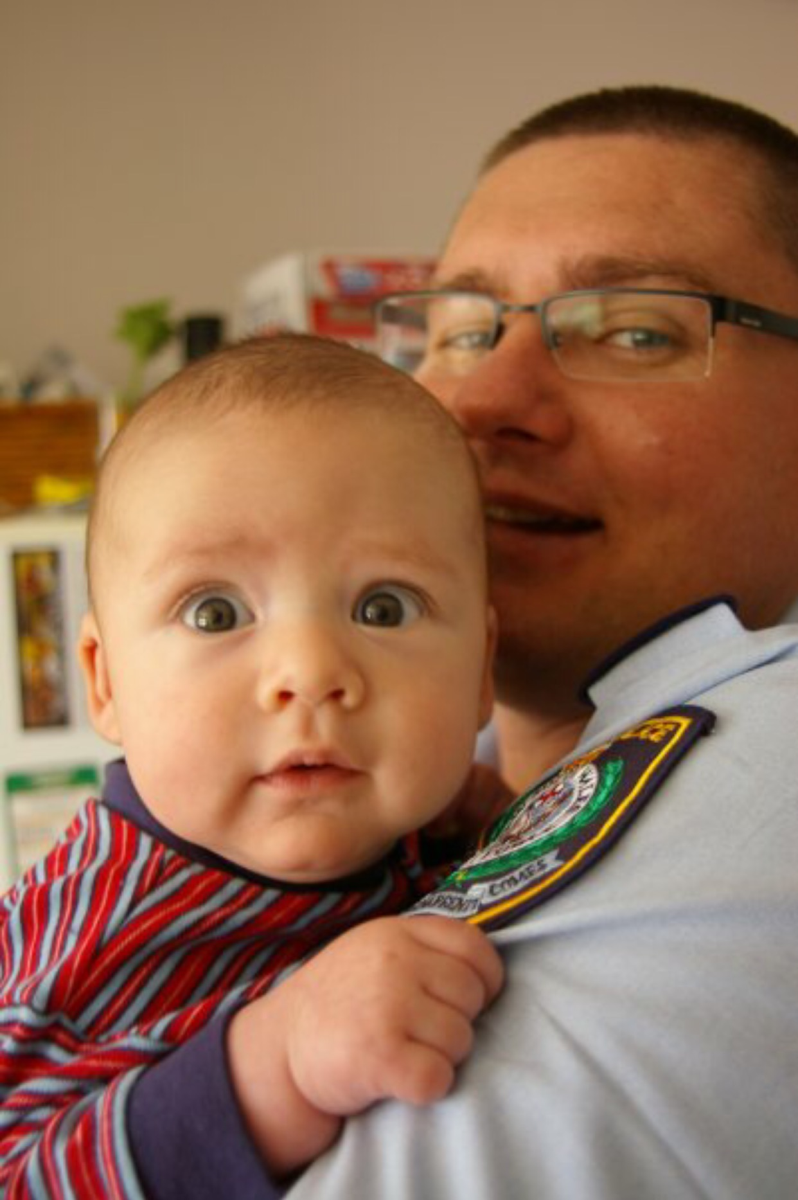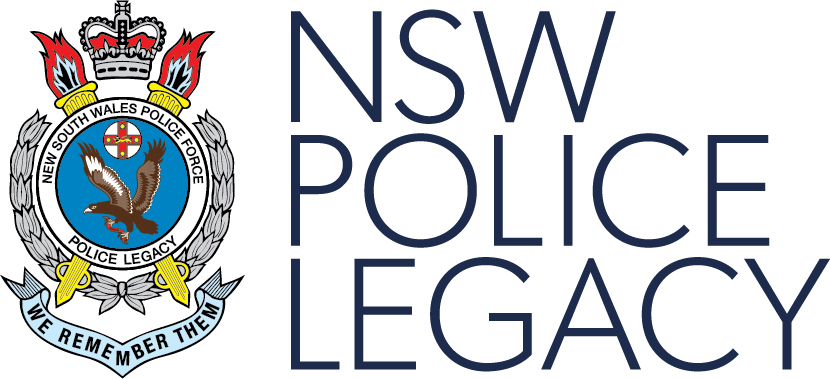 | Supporters | Amount | Message |
| --- | --- | --- |
| Kitchen Xchange | $265.00 | |
| I Colless | $200.00 | |
| Lance Glasson | $30.00 | |
| John Simmons | $106.00 | |
| Tami Hassett | $106.00 | I grew up in a police family. My farther and his brother were both policemen in America. They, like all law enforcement officers, put their lives on the line every day to keep us and our families safe. RIP Mr Richardson and God bless you and your beautiful family. Thank you to both of you and your extended police family for your dedicated service. |
| Ryde LAC | $1,800.00 | We dedicated our annual bowls day to our brother in blue. Our sincere condolences to your family, Richo. From all of us at the Ryde LAC |
| Nicole Greenway | $53.00 | RIP Richo. An immeasurable tragedy. All my love always Margi, to you and your boys -xx- |
| Ann Sawyer | $106.00 | |
| Lake Illawarra LAC | $205.50 | RIP Sgt Richardson Our deepest sympathy to Margaret, Patrick, Aiden and family. Police and staff of Lake Illawarra LAC |
| Derek Fraser | $106.00 | RIP Richo, miss you mate. Take care Margo and boys x |
| NSW Cops: The old, bold & retired | $1,240.00 | RIP Brother - A collective donation from the FB group 'NSW Cops: The old, bold & retired (https://www.facebook.com/groups/783528318350144/) Xx |
| Anonymous | $10.60 | |
| Terence Dalton | $150.00 | The Thin Blue Line just got thinner. RIP digger |
| Anonymous | $53.00 | My thoughts and prayers go to the Richardson family and close friends. VALENTINE PUBLIC SCHOOL STAFF MEMBER |
| Glen Waide | $53.00 | Our thoughts and prayers are with your family. |
| Valentine Public School | $180.00 | With sincere condolences from the staff at Valentine Public School. |
| Year 7C Religion - Newcastle Grammar School | $63.60 | With love from Year 7C Religion at Newcastle Grammar School. You are in our thoughts. |
| Anonymous | $106.00 | |
| Keith Hughes | $212.00 | R.I.P SGT Geoff Richardson. Our hearts go out to your family, may your wife & children remember the happy family times that you all shared with love & happiness |
| Geoffrey schwartzkoff | $106.00 | |
| Allan Sparkes and Family | $1,500.00 | Your family will be cared for mate. Rest easy. |
| Shents Automotive | $53.00 | R.I.P Thankyou for your years of protecting us all. Deapest sympathy to your wife and children. |
| David Stevens | $20.00 | |
| Andrew Fluck | $50.00 | |
| Craig Clark | $53.00 | |
| Ilija Pleic | $530.00 | |
| VKG Newcastle | $150.00 | |
| Alison Ingle | $53.00 | From my policing family to yours?? |
| Allyson Fitzhenry | $265.00 | No words or money will help ease, however my small way I sent you what I could X your new normal I can't imagine. I have twin brothers in the police force I am so proud of them X. |
| Lisa Lansdown | $31.80 | |
| ANTHONY TOWNSEND | $106.00 | |
| Ken Hardiman | $212.00 | |
| Ross Werninck | $106.00 | |
| Jonathon Alderton | $30.00 | |
| Anonymous | $21.20 | |
| Robyn West | $53.00 | Best wishes and take care Margie xxx |
| Anonymous | $106.00 | Deepest condolences to the family and deep respect from a grateful community for his service to the people of NSW. |
| Anonymous | $21.20 | |
| Stuart and Pauline Jenkins | $106.00 | |
| St Philip's Christian College | $500.00 | Our heartfelt thoughts and prayers are extended to Margaret and her family at this very sad time. |
| Janelle Tolhurst | $61.25 | Geoff was a great bloke. I didn't know him very well but have known and loved the King family for a long time. Sincere condolences to Margaret, Patrick, Aiden and Heather. |
| Anonymous | $31.80 | |
| Sidney Brandon | $106.00 | My sincere thoughts and thanks are with Geoffrey's wife and children and the wider Police Family for all they do to look after the welfare and safety of our community. THANK YOU!!! |
| Garry SCHRODER | $53.00 | |
| Sean Johnson | $212.00 | |
| Mac Kimlin | $106.00 | |
| Australian Border Force NSW Staff Welfare Fund | $530.00 | With sincere condolences from the Australian Border Force NSW Staff Welfare Fund |
| David FISHER | $200.00 | Richo, you were larger than life mate & always led from the front. Deepest sympathy to Marg, Patrick & baby Aiden. |
| Christina Seeto | $106.00 | |
| Bill Fortier | $53.00 | REST IN PEACE Brother your Service will not be forgotten. Prayers to your family and friends. |
| Georgia Seymour | $31.80 | To the young family who laid their father to rest today, my prayers are with you all ?? |
| Anonymous | $53.00 | Thinking of you Margs & your beautiful boys |
| Darren Brooks | $53.00 | Our thoughts are with your family and we thank you for the service your husband gave to the community. |
| Kristy Searle | $53.00 | Our sincere thoughts are with the Richardson family. I can't imagine how one would cope in these circumstances, hopefully our little thought to you goes a long way! Stay strong. |
| Rhianon Mcleod | $53.00 | |
| Anonymous | $106.00 | Sincere sympathy, so sad that a wonderful life has been lost in the service to the community. |
| Anonymous | $53.00 | |
| Anonymous | $53.00 | So very sad to see this tragic event, and feeling for geoffrey's family, I was in the cops myself for 30 yrs and fully understand the grief those close to him are feeling. |
| Luz Ivanova | $31.80 | |
| Richard Saliba | $106.00 | |
| Anonymous | $53.00 | |
| Trent Le-Merton | $106.00 | |
| Lyle Van leeuwen | $53.00 | Remember working with both of you at Campbelltown |
| Desmond Lim | $53.00 | Thank you for all that you do for the community. May Sergeant Richardson rest in peace |
| Patrick Lightfoot | $265.00 | |
| Janine Mathews | $265.00 | Thinking of you and the boys, Margie. xx |
| Anonymous | $31.80 | Sorry for you loss, RIP Richo. |
| Michelle McDonald | $106.00 | With love Michelle, Mathew, Alice, Lucy and Charlotte x |
| Jay Tonkin | $31.80 | |
| Dawn Pointon | $53.00 | |
| Amanda KELLY | $31.80 | |
| Anthony Holmes | $31.80 | From Anthony and Sarah Holmes |
| Cliff Ball | $53.00 | |
| Bev Waterfield | $265.00 | The Waterfield Family |
| Graham Reynolds | $100.00 | |
| stella timpano | $31.80 | |
| Anonymous | $53.00 | |
| Roger Best | $53.00 | |
| Leanne Stacey | $53.00 | Sorry for your loss |
| Brearne Callaghan | $106.00 | Richo...no words can ease the pain, no one can fill the hole left by you but we WILL ensure your legacy lives on & your family never goes without. I thank you for helping me be a better cop. RIP Sarge. Margie take comfort in knowing his ?? for you & the boys was like no other. Never did we have a conversation where he didn't mention you or the boys. He was a proud husband & father. X |
| Anonymous | $53.00 | |
| Ken Paxinos | $31.80 | |
| Ian Knight | $53.00 | Thanks for your service. Rest in peace. We have the watch from here |
| Anonymous | $31.80 | |
| Anonymous | $31.80 | |
| George Constantinou | $53.00 | Rest in peace sergeant Richardson. My deepest condolences to Margaret, Patrick, and Aiden. |
| Matthew Wade | $31.80 | The good people so often are taken from us when all they are trying to do is protect us from the bad people. |
| Marlane Fairfax | $31.80 | |
| Stephen McInerney | $212.00 | |
| Nathan Webb | $53.00 | |
| Kristie Harrison | $212.00 | With our love to Margaret and the boys |
| Darren Cloey | $20.00 | |
| Anonymous | $53.00 | |
| Anonymous | $53.00 | Out thoughts are with your family at this time. |
| Anonymous | $212.00 | |
| Anonymous | $100.00 | |
| Anonymous | $10.60 | |
| Anonymous | $53.00 | |
| Tahnee Tomek | $31.80 | |
| Brendan Carberry | $50.00 | |
| Peter and Virginia Szaak | $53.00 | |
| Anonymous | $53.00 | |
| Anonymous | $10.60 | |
| Anonymous | $31.80 | I had the absolute pleasure of working with Geoff. A lovely bloke that will be sorely missed. |
| Kate Nichols | $31.80 | |
| Anonymous | $21.20 | |
| Anonymous | $31.80 | |
| Will Collins | $265.00 | |
| Nathan Carroll | $31.80 | |
| Samantha and Reese Tancred | $106.00 | |
| Dean MILLS | $53.00 | Your tragic loss has touched our family. My wife and I are serving members with a young family and can only imagine the grief you are going through. Our thoughts and prayers are with you all. |
| Anonymous | $100.00 | |
| Anonymous | $31.80 | |
| Bob Grant | $106.00 | |
| Anonymous | $106.00 | From a Waratah SPCC Family. Thinking of you with love and prayers |
| Daniel Darber | $5.00 | |
| Anonymous | $53.00 | From one blue family to another. RIP. |
| Lescelle Cox | $53.00 | So sad. God bless you all. |
| Jessica Chrysostomou | $106.00 | Such a dedicated Sarg, dearly missed by all your colleagues. Deepest thoughts are with Margie and your beautiful boys. Fly high Sarg, xxxx. Jes. |
| Public Order & Riot Squad | $500.00 | We're all thinking of you during this difficult time. From the members of the Public Order & Riot Squad Social Club |
| Josie Collard | $31.80 | I met Geoffrey Richardson on Australia Day, he was talking about his children, I hope this donation helps in some small way. So so sad ?? |
| Nathan Edmunds | $21.20 | |
| Anonymous | $53.00 | My sincere condolences to the family. Thank you for your dedicated service. |
| Shannon Turner | $10.60 | |
| Ashley CLIFFORD | $31.80 | RIP mate. Thinking of your family. |
| Glen Leechburch Auwers | $53.00 | Thoughts and prayers are with you Margaret. I have fond memories of Richo and was glad to catch up with you at the Easter show last year. |
| Directions Pty Ltd | $300.00 | Margaret. Our thoughts & deepest sympathy goes out to you, Patrick, Aiden and your family. Geoffrey was a fantastic guy. Much love Amy, Richard, Lucas & Harrison xxxxx |
| Anonymous | $31.80 | |
| Alan Hellier | $53.00 | You are not alone. |
| Liam Beddow | $100.00 | From someone going through recruitment - my family and I send our thoughts and prayers to all of you |
| Anonymous | $21.20 | |
| Anonymous | $53.00 | |
| Cameron Mynott | $530.00 | from a fellow class 272 guy, so sorry for your loss. |
| Annetta Kramer | $212.00 | From my family to your family, our prayers are with you at this time. |
| Marilyn Orrock | $53.00 | |
| Carmen Nitschke | $53.00 | From my family to yours, our deepest sympathy |
| Scott Lynch | $106.00 | It's always sad to lose a brother in blue even more so one who you had the privilege and honour to work with directly. This is truly a sad time. RIP Richo you will be missed. |
| Anonymous | $53.00 | |
| Carly Morris | $31.80 | so sorry for you loss |
| Michael Penfold | $100.00 | |
| Pam Wright | $106.00 | |
| Kim TONKIN | $53.00 | My condolences |
| Linden Knight | $53.00 | Our thoughts are with you and your beautiful family xxx |
| Caroline Dempsey | $21.20 | I knew Geoff back at high school and recall him being a lovely guy. My thoughts are with his family and friends at this terribly sad time. |
| Stephanie Turley | $31.80 | |
| Anonymous | $53.00 | |
| Dave and Sheryl Steele | $106.00 | Many thanks for your service. |
| Daniel Mendes | $30.00 | |
| Richard and Karen Coleman | $200.00 | Our thoughts are with you Margaret, Patrick and Aiden |
| Paula Gilroy | $106.00 | |
| Anonymous | $31.80 | |
| Rosalind Quick | $31.80 | |
| Anonymous | $53.00 | |
| Anonymous | $31.80 | |
| Tom Hetherington | $106.00 | Thanks for your service |
| Parks Police Social Club - South Australia | $212.00 | RIP Sergeant Geoffrey Richardson. Our thoughts to his family from your blue family in South Australia. Parks Police Complex. |
| Tomaree Nursing Service | $200.00 | Dear Margaret, Patrick and Aidan...our thoughts and prayers are with you and all the family at this incredibly sad time..If there is anything you need please call. Meagan Ambrose and all the team at Tomaree Nursing Service |
| Lisa Glover | $53.00 | We are so glad we got to meet such wonderful people like you and Richo. Our love thoughts and prayers are with you and you gorgeous boys at this time. Love Lisa, Jason and girls xxx |
| Anonymous | $31.80 | Thank you for serving our community. |
| Bec Brown/Wolf | $212.00 | Marg we are here for you and the boys always. Sending our love and big hugs to you all. Love you my friend xx |
| Kirra Hac | $12.72 | Rest In Peace |
| Katrina Burley | $53.00 | RIP Sgt. We are grateful to have worked along side of you. You will be sorely missed. Sending all of our love and strength to Margie and her beautiful boys. Stay song, we are thinking of you. Katrina and Tim |
| Wendy Bulmer | $53.00 | Dear Margie Patrick & Aiden Thinking of you so much at this very sad time Peter & Wendy Bulmer & family |
| Rebecca Everett | $106.00 | With great saddens I make this donation.. Sending my love and big big hugs to Marg and the boys xxoo |
| Robert Redfern | $106.00 | The thoughts of the Redfern family are with you all. Thank you for your service. |
| Warwick Eickenloff | $106.00 | |
| Newcastle Police Rescue Squad | $265.00 | The Newcastle Police Rescue Squad is thinking of you at this time. We all will be here for you now and in the future if you need assistance in any way. RIP GEOFF. |
| Anonymous | $106.00 | |
| Christine Carter | $106.00 | |
| Anonymous | $53.00 | God bless you. |
| Matt Caple | $21.20 | RIP sgt my condolences to the family from Central Hunter LAC (m.caple) |
| Anonymous | $31.80 | |
| Jane Hutton | $265.00 | |
| Anonymous | $10.60 | |
| Adam Stanwix | $20.00 | |
| Kathleen Toovey | $31.80 | Kind regards and warm condolences to you all. |
| Grant Taylor | $53.00 | |
| Tonya Trott | $53.00 | Keeping you all in our prayers. |
| Matt Heysmand | $21.20 | |
| Bronwyn Thoroughgood | $31.80 | Dear Margaret, may you feel God's presence at this time. I pray that the Holy Spirit will provide for you strength, love and courage so that you can be all you need to be for your children. With love - Bronwyn |
| Anonymous | $106.00 | Dear Margaret, Patrick and Aiden, my thoughts, prayers and love are with you now and always. |
| Mortels Sheepskin Factory | $530.00 | Thank you for your service |
| Kristy Sheldrick | $31.80 | |
| Christine Mathieson | $265.00 | Margaret, Patrick and Aiden, Our thoughts are with you, Chris and Warwick Mathieson |
| Anonymous | $53.00 | |
| Anonymous | $20.00 | My thoughts are with all of you at this time. RIP brother. |
| Benjamin Scipione | $212.00 | Your Police family are with you. Ben and Nicole Scipione |
| Anonymous | $50.00 | |
| Jono Bates | $53.00 | Its hurts to even imagine being in this poor families situation. I hope you can all find the strength to support each other. |
| Colin Chaffey | $53.00 | Will miss your sh#t stirring Big Unit. Peace and support to Marg and family. |
| Matt Murphy | $31.80 | Deepest condolences to you all. Rest easy now brother. |
| Timothy Paxinos | $31.80 | Glad to have had the opportunity to work with you Richo. |
| Mark Whit | $10.60 | Our thoughts are with your family, the WHIT family |
| Anonymous | $5.30 | |
| Lauren Hill | $10.00 | |
| Anonymous | $106.00 | |
| Anonymous | $53.00 | |
| Kylie Phillips | $31.80 | |
| Bronwyn Nakhla | $21.20 | Sincere condolences Geoferry's family and friends. |
| Jason Greene | $53.00 | |
| Ryan Booker | $127.20 | Rest in Peace Sarge |
| Emma Heuston | $53.00 | RIP. |
| Iona Williams | $31.80 | |
| Lake Macquarie Detectives | $530.00 | Our thoughts are with you and your entire following the loss of Richo who was such a great friend and colleague. With love and support. Lake Macquarie Detectives |
| Belinda Wasiak | $31.80 | Thinking of Margaret and her family at this time. ?? |
| Cheryl Lee | $53.00 | To Margaret, My family's sympathies are with you, and your family. |
| Caryl Hanson | $53.00 | Deepest Sympathies to the Richardson family at this time. Best wishes James & Caryl Hanson |
| David Donovan | $31.80 | Thinking of Marg and her two previous children at this difficult time. Love the Donovan's. |
| George LOWE | $20.00 | Another hero lost in the line of duty....so sad. |
| Stephanie Wilson | $53.00 | Thinking of you and the kids Marg. |
| Lloyd Haines | $31.80 | Stay strong |
| Sandra Holden | $53.00 | Thinking of Geoff, his fellow officers, and young family. |
| Anonymous | $100.00 | |
| Lisa Jenkins | $50.00 | |
| David Potter | $53.00 | From a fellow 272 classmate. Sincere condolences. Potter family |
| Anonymous | $31.80 | RIP |
| Claire & Scott Hughes | $53.00 | Praying for your entire family; for strength and peace that surpasses all understanding. |
| Peter Ford | $106.00 | |
| Anonymous | $53.00 | |
| jane Madden | $53.00 | My sincere condolences for your loss Margaret. |
| Trudie Blachford | $106.00 | To Margaret and your little men, sending love. From Trudie, Todd, Lucy and Ty Blachford (née Paton) xxx |
| Cheryl & Greg Black | $106.00 | Sending love & strength to Margie, Patrick & Aiden. ?? Thankyou Richo for your dedicated service to the police force, and community. Cobar mourns another great bloke and friend. |
| Lyn Garner | $53.00 | with love from the Garners. |
| Susan Buswell | $53.00 | |
| William Lorrie | $31.80 | Thinking of you all at this sad time. Senior Constable William Lorrie and Family |
| Peter Gurr | $31.80 | |
| Anonymous | $10.60 | |
| Anonymous | $31.80 | |
| Sharon Hill | $53.00 | My sincerest condolences to family, friends and colleagues. RIP Richo |
| Peter Pagonis | $106.00 | Our thoughts are with the families during this very sad time. Peter and Michelle Pagonis |
| Stephen Lovegrove | $53.00 | |
| Lauren Tyacke | $106.00 | |
| Craig Walton | $53.00 | Thinking of the family at this tragic time |
| Melinda Liddell | $100.00 | Luv to you goont. You are ib our thoughts and prayers. |
| Phil Hallinan | $53.00 | Thank you for your dedicated service. You and your family will always be in our thoughts. |
| Anonymous | $106.00 | From a mother of a Police Officer son - thinking of you at this tragic time |
| Leah Ferguson | $106.00 | Dear Margaret, Patrick and Aiden and all of your family, friends and colleagues, please know my family is thinking of you at this time, I remember Geoffrey from Class 272, RIP. |
| Ty Whiteman | $53.00 | |
| Steph Franklin | $53.00 | Margie my thoughts are with you and the boys xx. |
| Melissa Dawson | $106.00 | Sending our love cam & mel x |
| Sally Curley | $106.00 | |
| Anonymous | $53.00 | From a mother with a policeman son |
| Suzanne Osei | $31.80 | |
| Pauline Setter | $53.00 | |
| Shae Waldron | $53.00 | Thinking of you all xxxxx |
| Anonymous | $31.80 | |
| Kate Gough | $31.80 | |
| Anonymous | $53.00 | Rest in peace brother. Gutted me when I heard the news. My thoughts are with the family and friends he leaves behind. |
| Clint Richardson | $31.80 | RIP Sergeant. You fought the good fight, those you have left behind can be proud of your service. |
| Teegan Robertson | $106.00 | |
| Jeanette Hatch | $100.00 | Condolences to Margaret & the boys. Sal is my daughter & greatly saddened by what has happened. Wonderful ppl supporting wonderful ppl... |
| Anonymous | $31.80 | |
| Kate Russell | $53.00 | Marg, All my love to you and your boys xx |
| Anonymous | $53.00 | From one blue family to another, my sincere condolences for the loss of your husband, friend, father, family member and colleague. Sending much love and strength. |
| Ken Jury | $106.00 | |
| Cameron Kings | $106.00 | |
| Anonymous | $31.80 | |
| Nicole Cree | $265.00 | Thinking of Marg, Pat & Aiden, with all our love from Phil, Nic, Hud & Ash. |
| Dallas Pratt | $106.00 | My heart goes out to you Margie and your boys xx |
| Anonymous | $10.60 | I'm so sorry for your loss. |
| Anonymous | $53.00 | From one police family to another.... God Bless |
| Susan Huggins | $265.00 | Margie, our love and prayers with you, Patrick and Aiden. We have been blessed to have you all in our lives. Xoxox Sue, Scott and Erin |
| Anonymous | $50.00 | Thinking of you all xo |
| Anonymous | $21.20 | |
| Kellie Meek | $21.20 | |
| Ben Kelly | $31.80 | |
| Lesley Rogers | $106.00 | |
| Melanie Conlon | $31.80 | From a sister in blue. X |
| Anonymous | $53.00 | |
| James Bottalico | $53.00 | |
| Ray COOK | $106.00 | |
| Anonymous | $31.80 | |
| John Southgate | $106.00 | Margaret, my sincere condolences for the loss you and your family have suffered. Rich was a great bloke and having worked with you guys at Campbelltown, I know he is a loss for society. Keep strong. John S |
| Mark Cook | $106.00 | |
| Leonie McLeod | $21.20 | Dear Margaret, please know we are thinking about you and your two children at this very sad time. From a Caring Citizen in Queensland xx |
| Luke SCOTT | $53.00 | |
| North West Metropolitan Region Enforcement Squad | $200.00 | Rest in peace Sergeant Richardson. Our deepest condolences and thoughts are with your family at this sad time. From your brothers and sisters in blue at North West Metropolitan Region Enforcement Squad - Penrith. |
| Gary Merryweather | $106.00 | My heart goes out to Geoffrey's family at this very tragic time. |
| Col DORN | $31.80 | Sincere condolences. |
| John Hill | $53.00 | |
| Heather New | $21.20 | |
| Aarron Fitzgerald | $31.80 | Condolences on your loss. RIP! |
| Tony Ferguson | $100.00 | A very sad time for both the Richardson family, please know that your Police family grieve with you. |
| Anonymous | $53.00 | |
| Anonymous | $30.00 | |
| Barnett Family | $31.80 | |
| jason hunter | $31.80 | |
| Anonymous | $53.00 | |
| Mick Roberts | $106.00 | |
| Anonymous | $31.80 | Please know you are not alone. Your love will carry you through this time. The community will carry you through this. The police force will carry you too. Love and respect for you and you beautiful boys. |
| The Times Cafe | $31.80 | |
| GM Imaging | $106.00 | |
| Anonymous | $31.80 | |
| Anonymous | $31.80 | |
| CQ COMMERCIAL LAUNDRY | $265.00 | We have a son in the Police Force in Sydney. Our condolences on your loss. |
| Gregory Fraser | $106.00 | |
| Natalie McKivat | $31.80 | |
| Amanda Fletcher | $10.00 | |
| Stephen Sandford | $31.80 | |
| Anonymous | $53.00 | |
| Allan Powley | $265.00 | Thinking of you all at this time. Our Police family is strong. R.I.P Allan and Grace Powley |
| Chris Troman | $21.20 | Thank you for your service |
| Sandra Gibson | $265.00 | We are so sorry to hear about this tragedy and your loss. We are so thankful to have gotten to know Geoff and you during our time at Cobar. You are in our thoughts. Sandy & Adam G. |
| AMY GERRISH | $10.60 | |
| tash bolsover | $31.80 | Thankyou to your family, we are thinking of you. We are proud of NSW police families and all that they do. |
| Danielle Campbell | $31.80 | Thoughts go to Sgt Richardson's family and the wider Police family |
| Stuart Smart | $318.00 | Dear Margie, thinking of you & your family |
| Mandie Thomas | $53.00 | No words Margie x Thinking of you and your boys. Mandie. |
| Lisa BANKS | $5.30 | |
| Grant Bates | $21.20 | |
| Hannah Gale | $53.00 | |
| Ben Niland | $53.00 | RIP |
| Stephen Phipps | $53.00 | |
| Michelle Mathieson | $53.00 | |
| Suzanne Fosbery | $53.00 | Our thoughts and prayers are with the family and friends of Sgt Geoffrey Richardson. |